Student Resources
A Healthcare Career Focused on Diabetes Care and Education is in High Demand
Learn more about the CDCES credential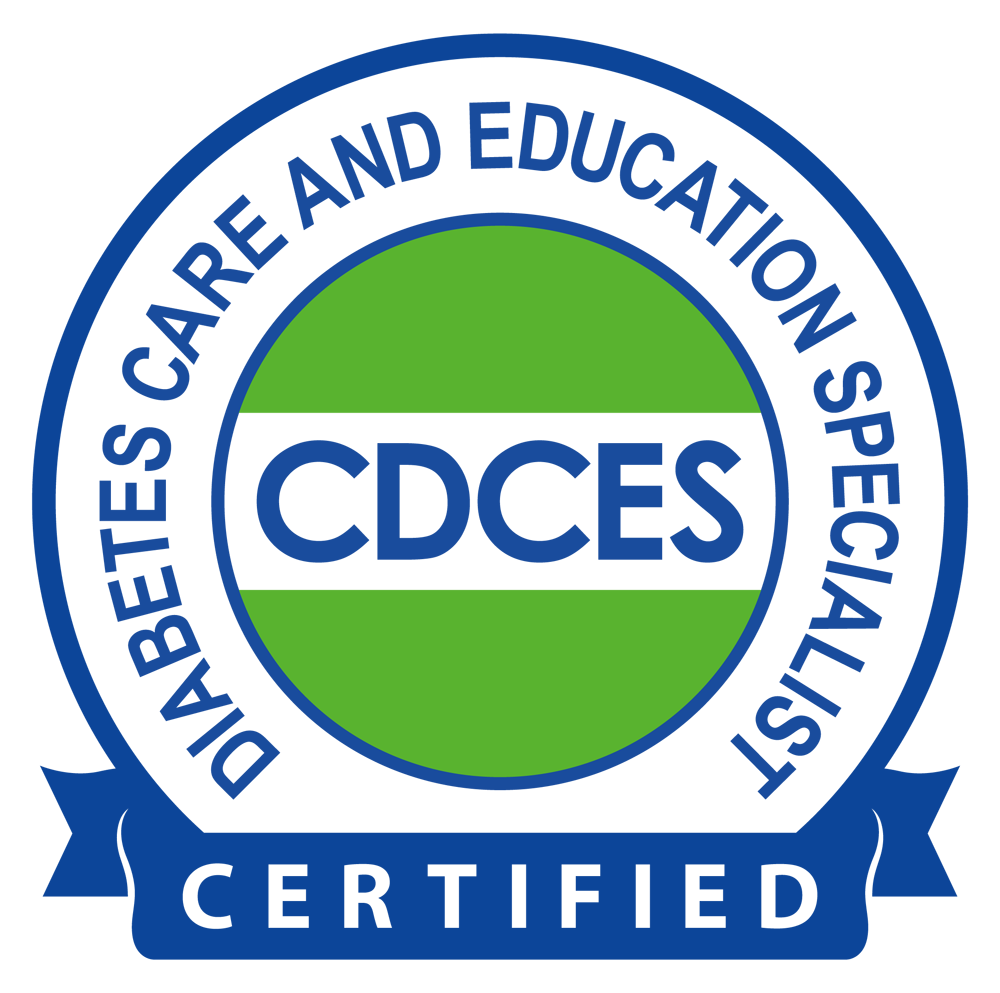 A Certified Diabetes Care and Education Specialist (CDCES) is a health professional who possesses comprehensive knowledge of and experience in diabetes prevention, prediabetes, and diabetes management. The CDCES educates, supports, and advocates for people affected by diabetes, addressing the stages of diabetes throughout the lifespan.

The multi-disciplinary CDCES credential is held by registered and advanced practice nurses, registered dietitian nutritionists, pharmacists, physicians, PAs, and other health professionals. A CDCES works in different settings, including hospital, outpatient, and private practice.

How CDCESs Help People with Diabetes:

The CDCES promotes self-management to achieve individualized behavioral and treatment goals that reduce risks and optimize health outcomes.
In 2019, 37.3 million Americans, or 11.3% of the population, had diabetes. Nearly 1.9 million Americans have type 1 diabetes, including about 244,000 children and adolescents. Diagnosed and undiagnosed: Of the 37.3 million adults with diabetes, 28.7 million were diagnosed, and 8.5 million were undiagnosed. Prevalence in seniors: The percentage of Americans age 65 and older remains high, at 29.2%, or 15.9 million seniors (diagnosed and undiagnosed)—new cases: 1.4 million Americans are diagnosed with diabetes yearly. Visit the
CDC website
to learn more about the statistics.
Role of Diabetes Care and Education (DCE):

Diabetes self-management education and support (DSMES), historically also referred to as diabetes self-management training or diabetes education, is performed by health professionals who have appropriate credentials and experience consistent with their profession's scope of practice. CBDCE uses the term 'diabetes care and education' or 'DCE'.
Why Is a Career in Diabetes Education Worth Considering?
You can make a significant impact on people living with diabetes. CDCESs are mentors and help support and educate people. CDCESs love what they do! They are very passionate about patient care and support. For every CDCES health professional, there are 1,897 people with diabetes. Diabetes is a significant problem in healthcare, and the need for diabetes care and education is in high demand! In the last 20 years, the number of adults diagnosed with diabetes has more than doubled as the American population has aged and become more overweight or obese.
Benefits of Earning the CDCES Certification
• Expands career opportunities and improves your future marketability in your chosen profession
• CDCESs are in high demand because the number of people with diabetes continue to increase
• CDCESs have a direct impact on people living with diabetes and help to optimize health outcomes
• Many CDCESs believe this is their calling and are passionate about diabetes care and education
CDCES Eligibility and Requirements
To earn the CDCES, you MUST practice in your discipline for at least two years before considering sitting for the exam. In addition to the discipline requirement, please review all of the eligibility requirements.
Discipline: qualifying health professional license/registration including, but not limited to, RN, NP, RD/RDN, RPh, PA, and ACSM-CEP®.
Professional practice experience (work or volunteer) **:
General: 2 years
Diabetes education: 1,000 hours - within a maximum of 5 years (with 200 of those hours in the last 12 months)
Continuing education (CE): 15 hours of diabetes-related CE within the past 2 years
There is no direct career path to diabetes care and education; however, many healthcare professions can lead you to this path. You can start collecting the DCE hours once you are licensed. As a student, if you are participating in an internship, you can NOT collect DCE hours. You may want to consider internships or a volunteer program for a diabetes-related organization, hospital program, diabetes camp, etc. Get to know a CDCES in your community and get involved with organizations such as the American Diabetes Association, Association of Diabetes Care and Education Specialists, The Diabetes Link, or Children with Diabetes.
If you would like a CBDCE representative to speak about the profession and the CDCES credential to a student group, chapter, college or university, please contact
marketing@cbdce.org
. CBDCE can arrange for a virtual presentation.