Learn why leaders within diabetes care and education have chosen to support people with diabetes and further their own careers by earning the Certified Diabetes Care and Education Specialist (CDCES) credential.
CDCES Stories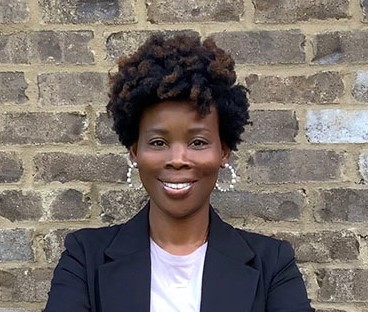 Qula Madkin
MS, RDN, LD, CDCES
Clinton, MS
Why Qula Madkin Became a CDCES
As a Registered Dietitian working for three Endocrinologists in Mississippi, I saw many people, most of them had diabetes or pre-diabetes. While nutrition is important, I wanted to do more than teach the individuals with diabetes about nutrition; I was looking to become a CDCES so I can engage with people on all spectrums of diabetes management and prevention.

It motivated me to become a CDCES because of having family members and many people in my community with diabetes. There was a common theme that I would hear from family members, friends, and community members. They believed diabetes was something that they would automatically have and that complications were inevitable. I was eager to help change the narrative. By becoming a CDCES, I gained the knowledge to dispel the myths and help others lead healthier lives, prevent diabetes, and improve diabetes management.

On Opportunities Provided as a Result of Holding the CDCES Credential
Holding the CDCES credential has opened doors for me to not only be viewed as a nutrition expert but also as having expertise in diabetes care and education. This credential provides me the opportunity to be a consultant and educator, along with helping to make a difference in people's lives.

What Would you Say to Someone Who is Considering Becoming a CDCES?
Do it! The expertise and knowledge you gain is worthwhile.
On Her Biggest "ah ha" Moment
I have experienced many successes as a CDCES. When an individual says they have a better understanding of controlling or preventing diabetes, that is a big win and proud moment for me! Connecting with people with diabetes and gaining their trust is vital. When a person is open to listening, learning, and applying what they've learned, I am so proud of making a difference in their lives!


If you are interested in being featured in a future CDCES Story, please contact Susan Hall.