Why I Became a CDCES
Learn why leaders within diabetes care and education have chosen to support people with diabetes and further their own careers by earning the Certified Diabetes Care and Education Specialist (CDCES) credential.
CDCES Stories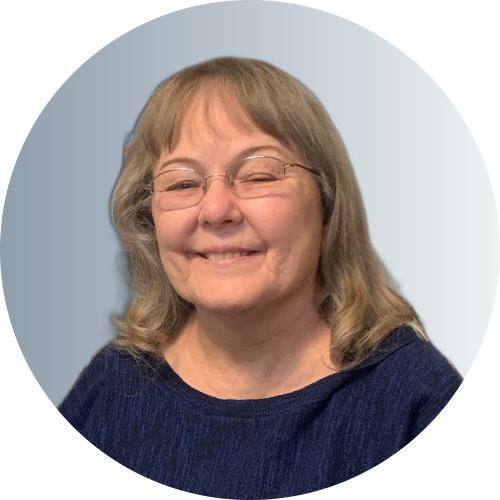 Jane Kadohiro
DrPH, APRN, CDCES, FADCES
Why Jane Kadohiro Became a CDCES
As a junior nurse, I didn't know where to start. I wanted to specialize in diabetes care and education. I figured that this was a way I could make a "diabetes difference" for both people with diabetes and their health care providers, as well as for communities - locally and beyond.
On Opportunities Provided as a Result of Holding the CDCES Credential
I have experienced unbelievable opportunities that would not have been available had I not become a CDE*, now known as a CDCES. I coordinated a CDE study group of healthcare professionals interested in taking the certification exam. We ended up becoming lifetime friends and colleagues in the study process and continued meeting regularly after taking the exam, thus the start of the Hawaii Association of Diabetes Educators.

I quickly became involved in the American Association of Diabetes Educators (now known as the Association of Diabetes Care and Education Specialists or ADCES); in leadership positions and as a national president. Through pushing for research to establish the evidence-base for reimbursement, I became a lifelong "diabetes activist" which led to my appointment as deputy director of health for Hawaii - an amazing opportunity. I worked with other states and other countries in recognizing the value of diabetes education and certification. Holding the CDCES credential has led to wonderful professional and personal friendships throughout the world!
What Would you Say to Someone Who is Considering Becoming a CDCES?
Having the added credential meant I knew I was part of something very special and the care and education I provided was of the gold standard and progressive care that people with diabetes deserved. Becoming certified was a step up from what other diabetes educators (now known as diabetes care and education specialists) were doing and not only have I never regretted my decision, but the decision has accelerated my career and my personal life.
On Her Biggest "ah ha" Moment
There are many special moments, but one patient stood out. I called this gentleman in from the waiting room on his first visit. He was loudly telling me he was going to beat this diabetes thing, but "you will not make me stick my finger!" His A1C was 14.2. I tried, but decided that instead of pushing self-monitoring of blood glucose, I encouraged him to come to the classes, knowing the group would eventually convince him. He came to all classes, sat unusually quiet, but still was going to have nothing to do with the finger sticks! About five months later, I was at the market, when I heard this voice from far away, "6.2" he shouted. It totally reaffirmed my belief that we cannot judge or make assumptions, and that patience pays!

*Jane became certified when the credential was known as Certified Diabetes Educator (CDE).

If you are interested in being featured in a future CDCES Story, please contact Susan Hall.