CDE to CDCES - CBDCE
The Certified Diabetes Care and Education Specialist (CDCES) credential was previously known as the Certified Diabetes Educator (CDE) credential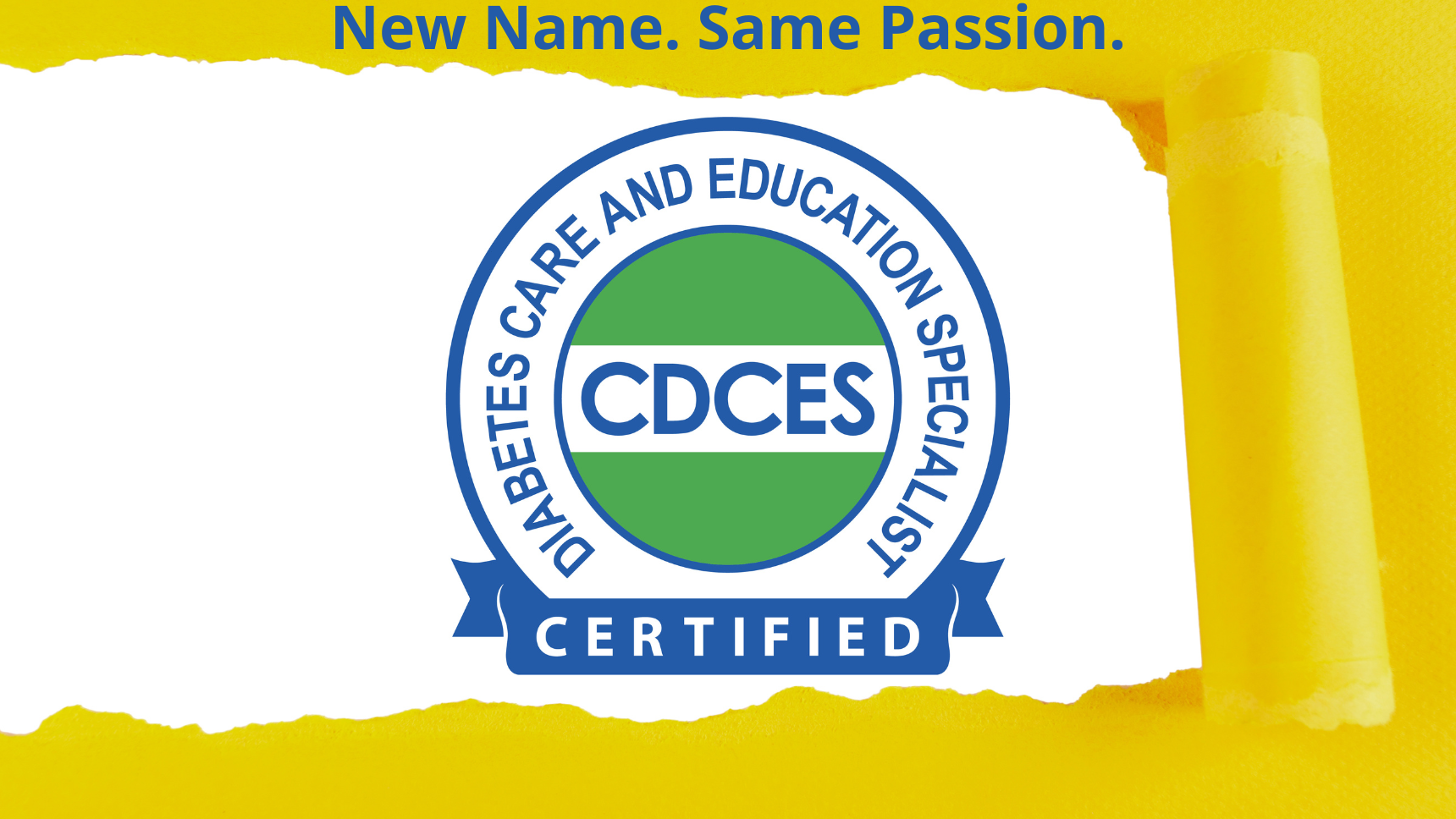 A Certified Diabetes Care and Education Specialist (CDCES) is a health professional who possesses comprehensive knowledge of and experience in diabetes prevention, prediabetes, and diabetes management. The CDCES educates, supports, and advocates for people affected by diabetes, addressing the stages of diabetes throughout the lifespan.
Certification Title Change History
The change in the designation of the specialty title from 'diabetes educator' to 'diabetes care and education specialist.' occurred in 2020. The Association of Diabetes Care & Education Specialists (ADCES), known previously as the American Association of Diabetes Educators (AADE), led the discussions and research about the new vision of the specialty and the future for diabetes educators. CBDCE and many other stakeholders were involved in those discussions throughout the visioning process. Learn more here.

CBDCE understood the importance of protecting the certification program that awarded the CDE credential, initially established in 1986, to recognize health professionals who demonstrate knowledge and skills related to diabetes care and education.
With the change to CDCES, CBDCE ensured that the certification program would continue to reflect what is happening in the healthcare environment, including support of the various pillars outlined by the specialty vision. The pillars include promoting person-centered care, driving integration, focusing on behavioral health, leveragingtechnology, integrating related conditions, and achieving the quadruple aim of population health, quality of the patient's care experience, costs associated with care, and meaningfulness of the provider's experiences.
The CBDCE Board of Directors determined that changing the credential's name best reflects the current designationand the future of the specialty. In addition, CBDCE sees these changes as opportunities to remind the world how extraordinary and valuable the health professionals who hold CDCES certification are and their positive impact ondiabetes care and education. Learn more about the CDCES certification.