Information for Health Care Providers
If you are a healthcare provider and you are caring for patients with diabetes who need education and support, consider referring them to a Certified Diabetes Care and Education Specialist (CDCES).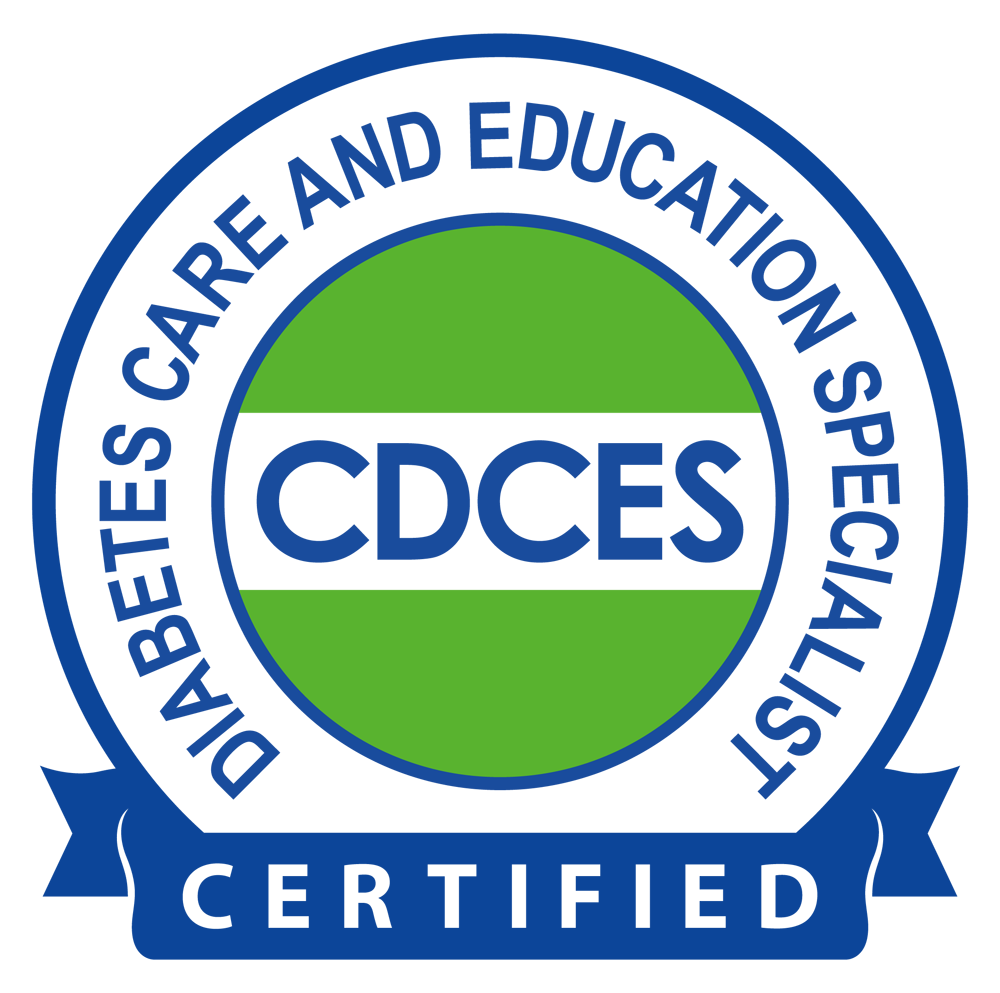 Refer your patients with diabetes to see a Certified Diabetes Care and Education Specialist (CDCES).
A CDCES is a member of your healthcare team that helps support patients in their journey and improves health outcomes.
What is a CDCES?
Over 19,500 nurses, registered dietitian nutritionists, PAs, physicians, pharmacists, and other health professionals have earned the Certified Diabetes Care and Education Specialist (CDCES) credential. The credential demonstrates to colleagues and people with diabetes that they are highly skilled in diabetes care, management, and education. The CDCES credential is a standard of excellence in the diabetes community. CDCESs have completed and passed a rigorous exam to show they have specialized knowledge in diabetes care and management.
What can a CDCES do to support a healthcare provider?
Partner with patients with diabetes to better support and manage their diabetes
Healthcare Providers have a heavy patient workload, and a CDCES can help by focusing on quality care
CDCESs can help your time with patients be more efficient
CDCESs can support your patients by helping to improve health outcomes
Supporting Diabetes Care and Management
Diabetes is a complex disease that impacts peoples' lives in challenging ways. CDCES health professionals are at the forefront of diabetes care and management. They can educate your diabetes patients on:
Problem Solving
Having a plan when an unusual situation arises is a must for people living with diabetes. A CDCES will help you develop problem-solving skills that will help you avoid a crisis.
Reducing Risks
Diabetes-related complications and other health issues can affect people with diabetes. Your CDCES will teach you to recognize the risks and help you reduce them.
Healthy Coping
Chronic illness is hard. Your CDCES will help you develop strategies for coping so you can work through psychological, physical and emotional issues as you learn to live with diabetes.
Healthy Eating
Your CDCES will help you make food choices that will best help you manage your blood sugar.
Being Active
You'll learn about the benefits of staying active. Regular activity will help you lose weight, improve your blood pressure, lower your cholesterol and control your blood sugar.
Monitoring
CDCES professionals teach you how to check and monitor your blood levels and how to adjust your diet or activity if the levels are higher than they should be.
Taking Medication
Medications to treat diabetes and related conditions are available to you. Your CDCES will teach about medications, including how to use insulin.
Obtaining general diabetes information for people with diabetes can be helpful in the short term, however, diabetes care and education can lead to better-managed diabetes, decrease short and long-term complications, and produce better health outcomes.
Locate a CDCES
near you or refer your patients with diabetes to see a CDCES!
For more information on referring patients for diabetes education, visit the
Association of Diabetes Care & Education Specialists (ADCES) website.
Information on the 4 key times for
DSMES (Diabetes Self-Managment Education and Support).
The evidence is clear, DSMES improves A1C, reduces the onset/worsening of diabetes-related complications, enhances the quality of life, and provides healthy coping strategies.