NCBDE Is Now CBDCE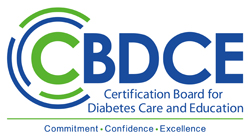 Welcome to the Certification Board for Diabetes Care and Education (CBDCE)
Formerly known as the National Certification Board for Diabetes Educators (NCBDE).

In 2020, the Certified Diabetes Educator (CDE) designation transitioned to Certified Diabetes Care and Education Specialist (CDCES). In addition, the organization name changed to the Certification Board for Diabetes Care and Education.

We have an important opportunity to represent the new credential in a positive, inspiring, and confident way moving forward. The CDE credential served us well for over 30 years. Now let's show people with or at risk for diabetes, the healthcare community, and each other who the new Certified Diabetes Care and Education Specialists are.
As a current CDE, what do these changes mean?
We strongly encourage you to move from using 'Certified Diabetes Educator" or "CDE' to 'Certified Diabetes Care and Education Specialist' or 'CDCES'. The certification verification document has been updated to reflect the transition to the new designation. When you renew your credential, you'll automatically receive a certificate and wallet card that identifies you under the new CDCES certification title. We are reviewing a plan to offer a discounted price for individuals who are interested in a new certificate without having to wait until they are up for renewal. Additional information will be forthcoming.
Learn more about the visioning process conducted by the American Association of Diabetes Educators, now known as the Association for Diabetes Care and Education Specialists, including reasons behind changing the name of the specialty. CBDCE, as well as many other stakeholders, participated in the visioning process.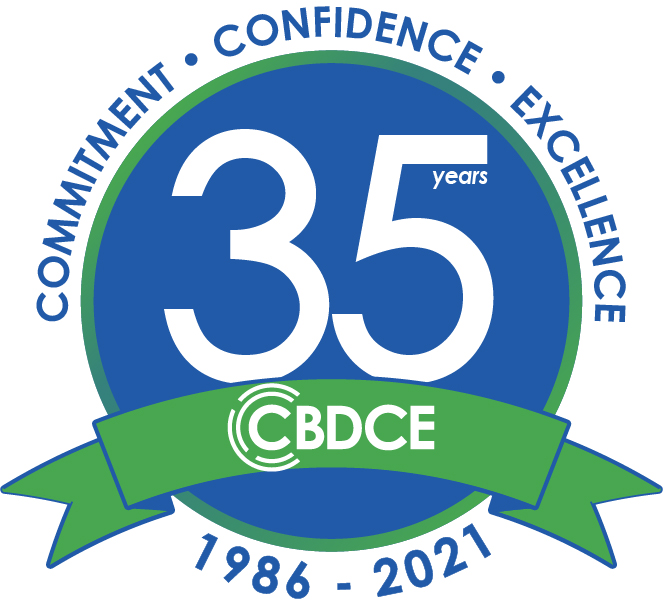 CBDCE Celebrates 35th Anniversary in 2021
In 2021, CBDCE celebrated its 35th anniversary. We are proud to have been certifying health professionals with a commitment to people with or at risk from diabetes since 1986. From the first exam where 1,248 health professionals earned the CDE credential, to now with over 19,500 individuals holding the CDCES credential, what a journey! Thank you CDCESs for the vital work that has been done and that you will continue to do in the future.